If you have used Wozzad in the past, you would have signed in before. Use your previous email and password to log in. If you haven't enter your email address and click 'Next'.
Existing Users - Email is recognised
If your email has been used previously, the screenshot below will show. If you have forgotten your password, click on the 'Forgotten you password?' link as shown above, which will guide you through the password reset feature.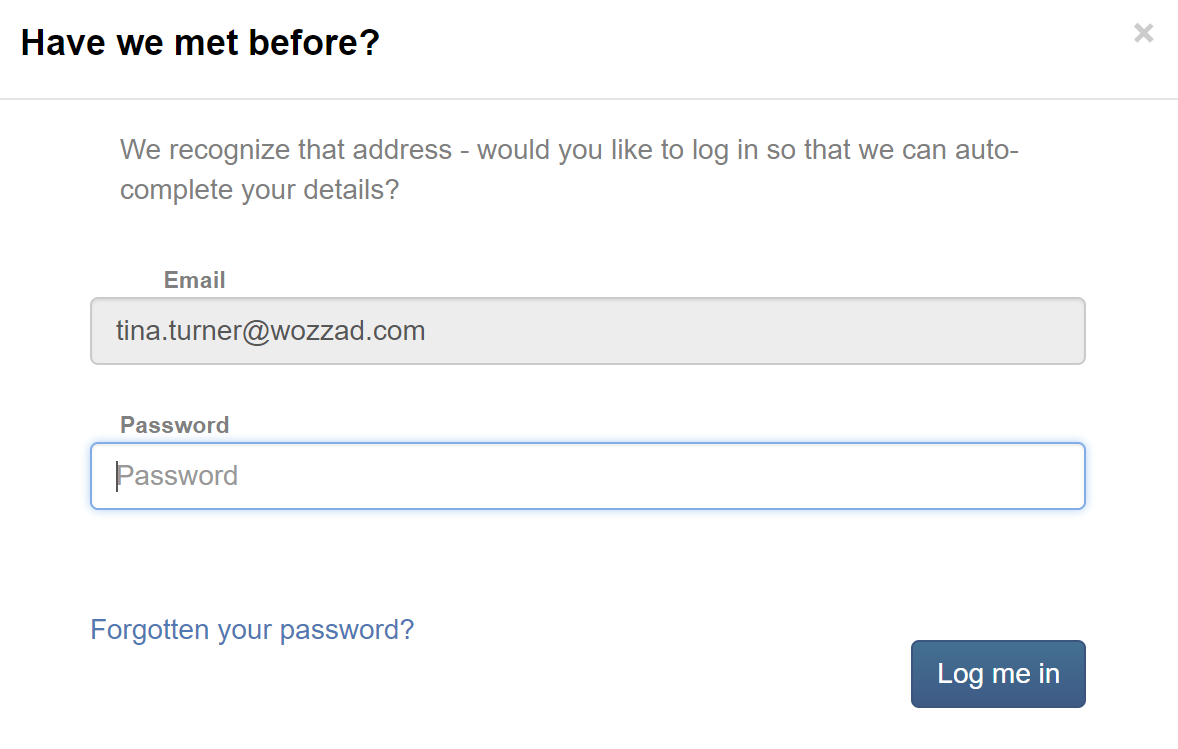 Email is NOT recognised
You will be required to create a new account to progress. This will allow you to manage and monitor your application through your own student portal. It also allows quicker future applications as Wozzad will auto-populate data submitted in previous applications.