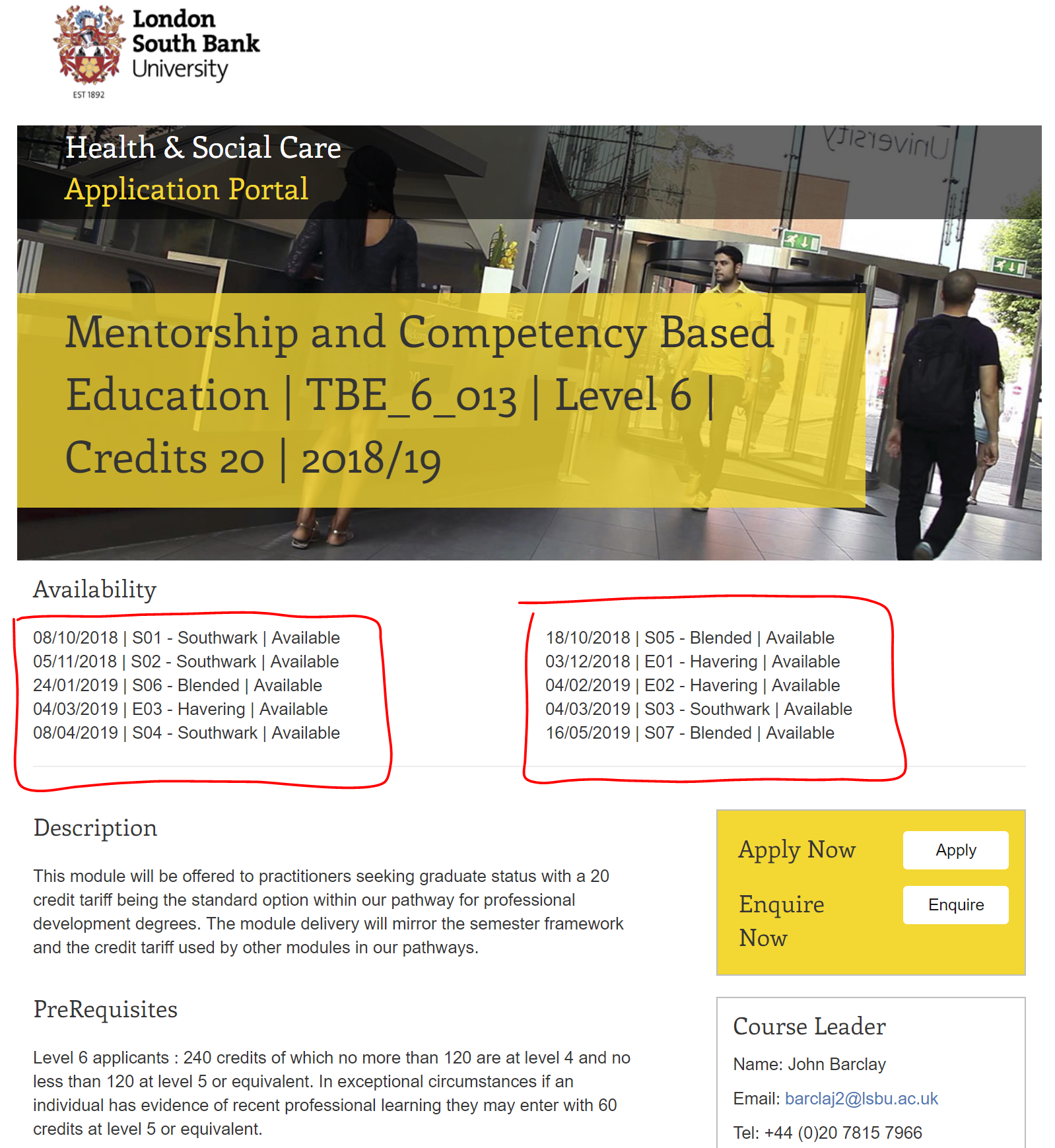 Highlighted in above image, check the availability to see which intake dates are best for you. This availability data is in real-time, meaning the courses could become full if you choose not to apply. Generally, the availability is calculated as:
Available: over 50% remaining
Limit Availability: Less than 25% of spaces remaining
Full: Capacity is reached
However, it is recommended to apply early to avoid disappointment.
The highlighted image also includes a brief description of the session intake, such as location, type of study or which employer is this intake for.
Once you have decided to apply, click on the Button.

What if the intake is closed but spaces are still showing?
You can contact the University directly via the 'Enquire Now' button and ask if they can still accept your application.